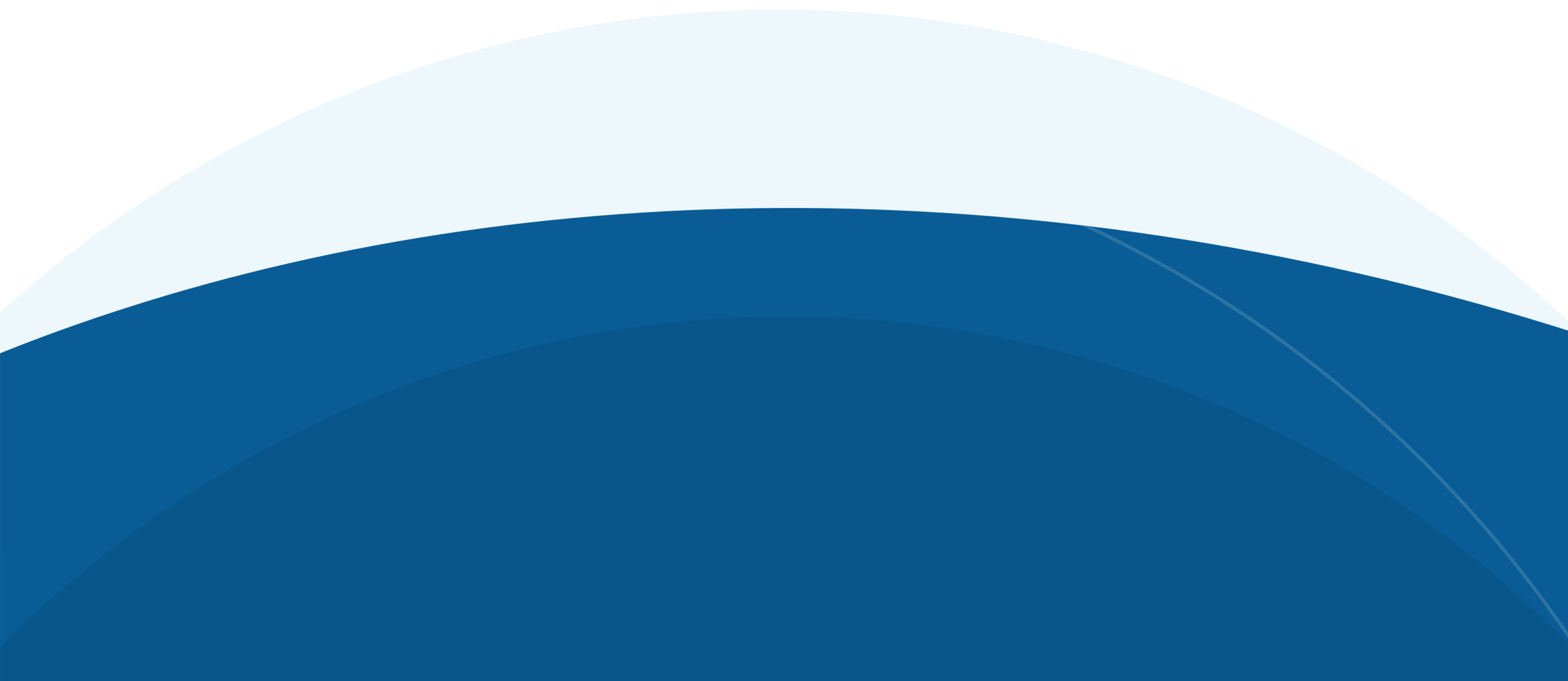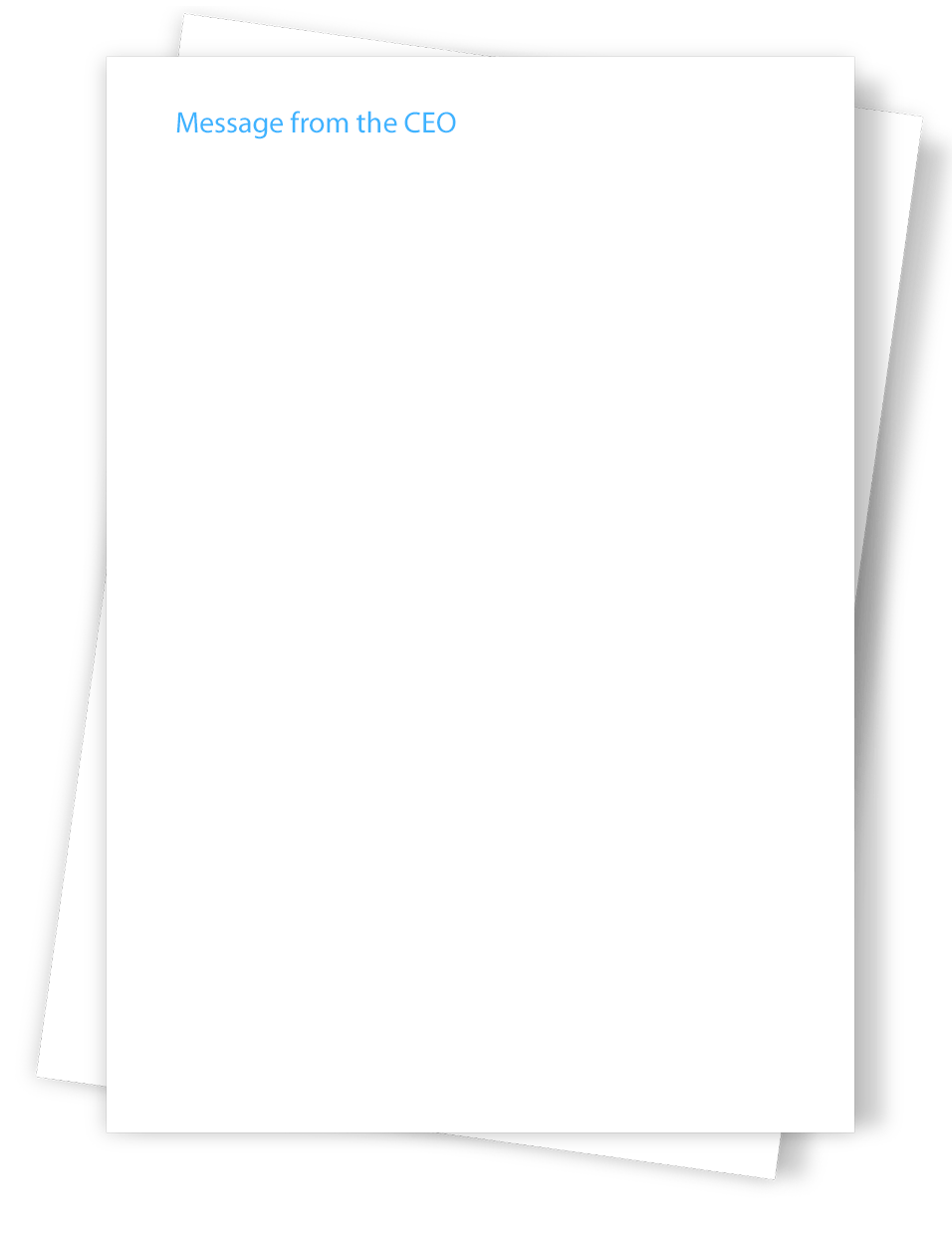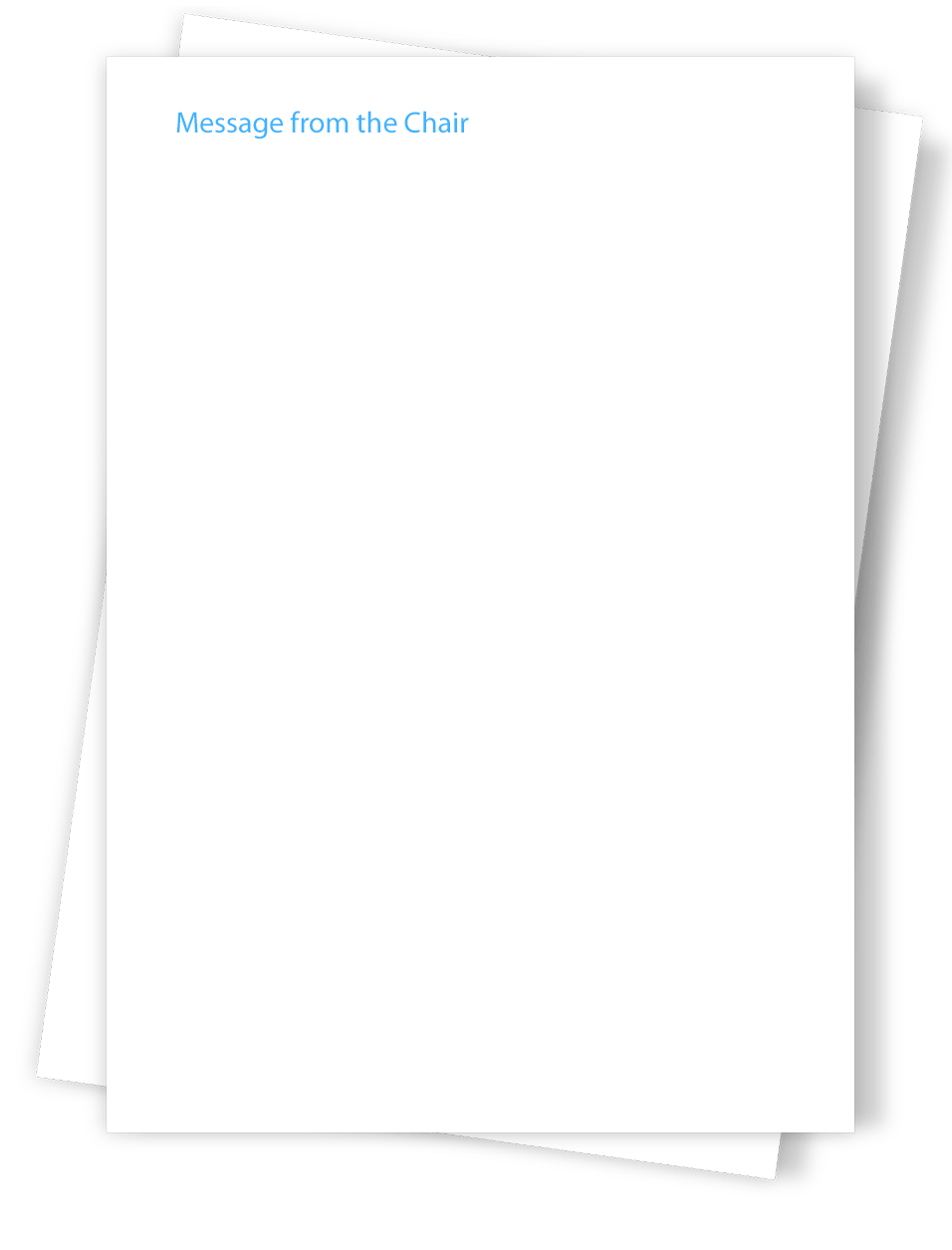 Board of Directors
DUCA is governed by a Board of Directors (the "Board") elected by our owners – the DUCA Members who bank with us. DUCA's Board, comprised of nine Directors, elected to three-year terms, is your voice for how DUCA is governed.
The Board is responsible for ensuring the Credit Union is operated in a safe and prudent manner and adheres to standards of sound business and financial practices. In fulfilling its responsibilities, the Board ensures the Credit Union is operating in accordance with co-operative principles.
The Board carries out its duties by establishing, communicating, and monitoring the Credit Union's adherence to its:
Corporate Values
Business philosophy and strategic direction
Financial soundness and performance
Quality of management
Risk appetite with respect to the management of key inherent financial and operating risks, and strategic risks
To fulfil this responsibility, the Board:
Exercises sound, unbiased judgment and decision making
Has appropriate qualifications and competencies individually and collectively that meet the competency requirements established in the Ontario Credit Unions and Caisses Populaires Act, 1994, S.O. 1994, c. 11 ("the Act")
Diligently oversees risk management and control functions that are robust and independent of operating functions
Follows good governance practices
Seeks third party advice on matters for which Directors do not have direct knowledge and/or expertise
Directors
Committees
In accordance with the Credit Union's by-laws, the Board of Directors established the following Committees in 2017:

View Director Compensation 2018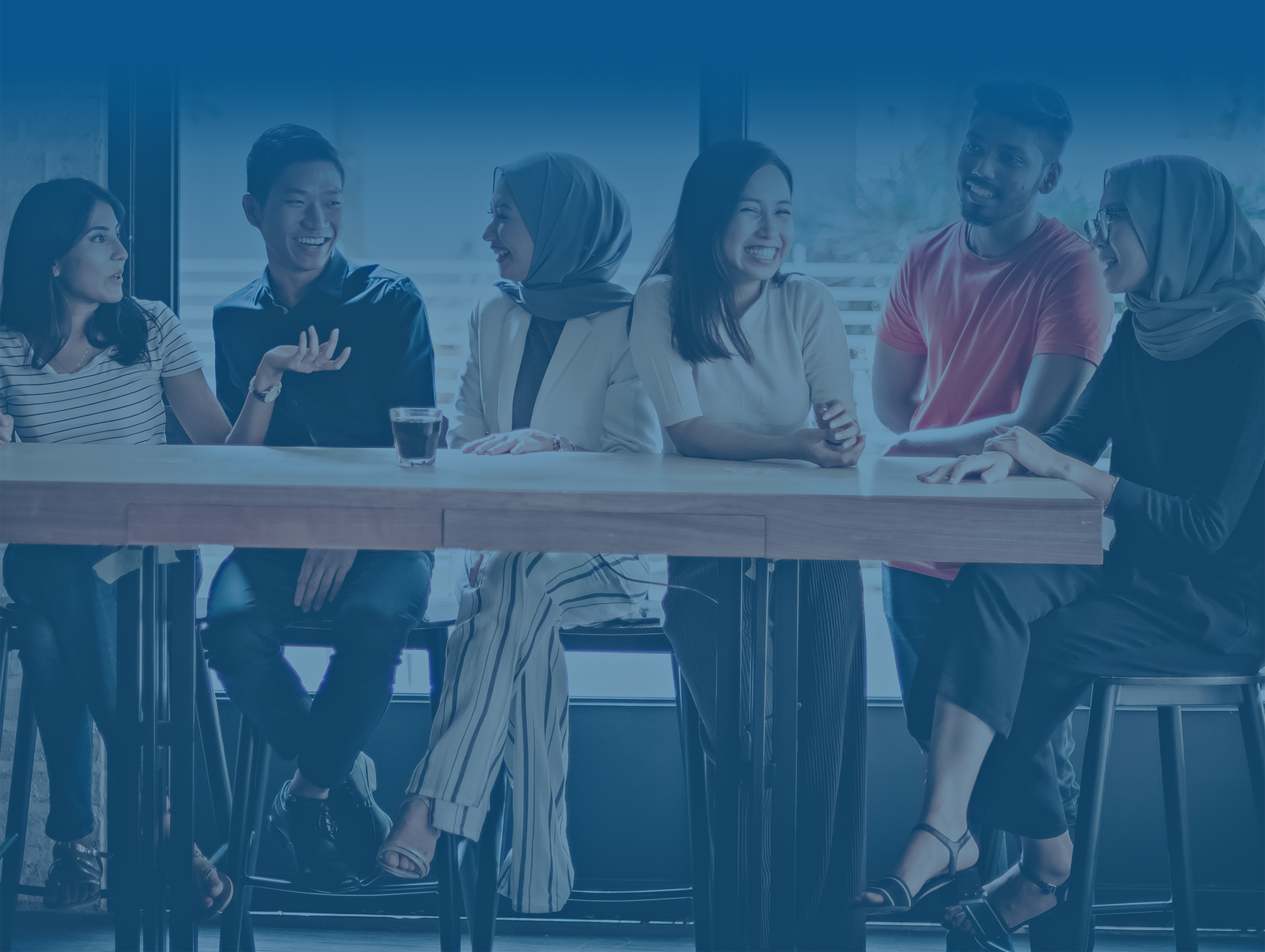 Opening the door to more opportunities
Achieve More
2018 has been a year of strong growth for DUCA: growth in our Membership, growth in our team, growth of our branch network, growth in our deposits and our assets. In fact, over the past year, we've been one of the fastest growing large credit unions in Ontario. It has truly been DUCA's year to "achieve more." (Read about how we've accomplished this in the Growth and Diversifying section.)
Yet even as we celebrate these successes — and pave the way to continue this momentum going forward — we never lose sight of the ultimate reason we strive to achieve more. We are not growing for the sake of growth itself, but for the sake of our Members.
From our founding in 1954 by a group of new Canadians, our raison d'être is, has always been, and will always be to help our Members "do more, be more and achieve more, with their money and their lives."
From the products and great rates we offer, to more Member-facing staff, to improvements in and expansion of our branches, finding ways to better serve our Members is what drives every decision at DUCA.
It's all part of our "profits with purpose" philosophy, which we have been living since we first opened our doors. In addition to providing the best possible solutions at the lowest possible cost, we return a share of our profits to Members through our profit sharing program — a total of $73.7 million since 1998. DUCA has also paid a total of $2.5 million in Class B dividends to holders of Class B investment shares since 2017. Because at DUCA, Members are also owners.
This philosophy also means we invest in the experience our Employees have as part of the DUCA team, providing a fair and competitive compensation and benefits, avenues to engage with the organization and have their ideas heard, opportunities for career growth and programs for health and wellness.
And it means we give back to our community. This past year we are proud to have launched a landmark program as part of our community engagement: the DUCA Impact Lab.
We hope you enjoy learning more about the innovative Impact Lab, and the story of how much DUCA has grown and all the things we've achieved in the past twelve months, in our 2018 Annual Report.

Our Leadership Team
Doug Conick

Riz Ahmad

Karey Carson

Len Dias
Afzal Hussain

Mark Perkins

Keith Taylor

Phil Taylor
Karen Todd

Vinay Venugopal
Growing and Diversifying
Growing and diversifying our business profitably is one of our most important strategic goals. It involves offering new products and services and enhancing our distribution channels, for the ultimate benefit of our Members. Over the course of 2018, we showed strong growth across the business.
Members
One of the big success stories in our growth over the past year has been the surge in new Members, contributing toward making DUCA one of the fastest growing large credit unions in Ontario in 2018. We welcomed more than 6,050 new Members in the year — a 10% increase and a significant improvement for our Credit Union compared to the net Membership growth in 2017.
Deposits
This is another area where we saw large-scale success. Our deposits grew 26.2% to more than $2.5 billion — a reflection of our commitment to offer great rates on savings products to help our Members save more, and the appeal of these offers to a wide consumer and business base. Notably, our net growth in branch deposits nearly doubled to $486 million – an increase of 99% over 2017. Our success in the deposits category will provide a solid foundation in supporting our future loan growth.
Residential Mortgage Lending
Overall loan growth was up 20% from 2017. This was driven primarily by residential mortgages, which grew 38.6% to $600 million, despite 2018's challenging real estate market and the highly competitive residential mortgage environment. Growth was supported by the expansion of our new mobile mortgage specialist group to 12, which helped make the process of obtaining financing for a home more convenient for our Members.
This growth included our Near-Prime mortgages, which have always been important to us as a way to assist self-employed people and others who have trouble qualifying for traditional mortgage products.
We're also helping small businesses. In 2018, we partnered with JUDI.AI - formerly Lendified, a small business lending technology firm— to streamline the application process and make it easier for small businesses to apply for the financing that will help them grow faster.
Commercial Lending
On the commercial side, our loan portfolio remained relatively flat at $922 million as of December 31, 2018 versus $973 million at December 31, 2017. During the year, we focused on managing our large credit risk exposures, re-focusing our new loan origination efforts on a more diverse array of commercial credits, and building the team.
Our efforts in 2018 will pay dividends going forward. We now have a solid foundation for growth in our commercial portfolio for 2019 and beyond.
Marketing
One of the contributing factors to our growth has been our sophisticated and disciplined use of advertising — particularly in the digital channel. By increasing our marketing spend, we enjoyed significant growth in assets, loans and deposits. We also achieved net Membership growth significantly higher than in 2017, while reducing our marginal Member acquisition cost by 35%. Our targeted use of radio, outdoor (bus shelter) advertising, and a stronger presence at community events with our new look kiosks, have also helped us get the DUCA message to even more of the community in more ways and more frequently.
Strengthening Our Technology and Operations Infrastructure
Our goal of strengthening our operations and technology infrastructure is an important undertaking designed to help us operate more effectively and profitably while making the Member experience more efficient, helpful and enjoyable.
Over the course of the past year (and continuing into 2019), we've been investing in operational work-flow, process and procedure improvements and developing a plan to significantly enhance our on-line digital capability for Members. These enhancements will create a more user-friendly and intuitive experience, enabling Members to open accounts and apply for personal and small business loans completely online if they choose.
This is part of our high-tech, high-touch approach, which means that we'll be well equipped to offer the convenient, efficient digital services that many of our Members want. But we also believe the human element is just as important, and digital enhancements mean that DUCA staff will have more time to get to know our Members and provide friendly service and personalized advice at our branches and through our Member Connect telephone support.
To assist in this area, we have begun working on a strategy that will help Member-facing employees provide a consistent approach to the conversations they have with people coming into the branches or calling the Member Connect phone lines. This framework will be instrumental in helping us reach the next level as a Member-centric organization.
These investments will bring more organic growth through our DUCA channels, which will allow us to build deeper and longer-lasting relationships with our Members.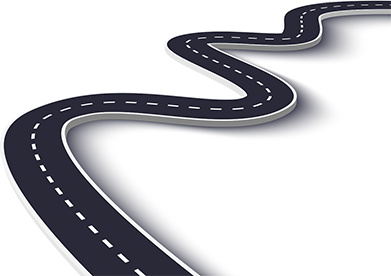 Engaging Our Employees
With the energy, talent and dedication they bring to their roles, our employees are the engine that drives us. We value all DUCA employees and are committed to investing in the employee experience to create a positive and energetic culture at DUCA.
Throughout 2018, we undertook an enormous effort to grow our team. We added 60 new staff members, expanding the DUCA team to 250 — an increase of 32%. This rapid growth was possible thanks to the groundwork laid in 2017, when we made extensive improvements on the Human Resources side of our operations and the DUCA work experience.
Many of our new hires are in Member-facing roles. Our Member Connect call centre team has nearly doubled, we added 12 Mobile Mortgage Specialists to serve Members beyond the branch, and we expanded our Commercial Lending and our Wealth Management teams.
This growth will help us continue the momentum and achieve even more in the years ahead. It also provides an influx of new ideas, energy and creativity, and a spirit of positivity that infuses our work with Members and the community.
In 2018, we set in motion a process of improving our physical space in order to accommodate our growing team and bring all corporate office employees together in one location. In the spring of 2019 we will move into new corporate offices. The new space, located at 5255 Yonge Street, will unite employees who are currently scattered between two locations. Having our head office team in one place will not only be more efficient but also a better experience for employees.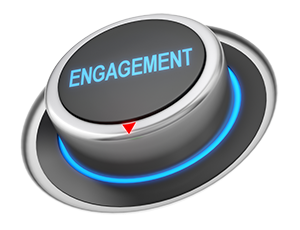 We continue to serve our communities through a number of initiatives, and many, such as Habitat for Humanity build days, involve the participation of employee volunteers.
Our employee engagement results showed significant progress during the year indicating that we're gaining traction on our goal to make DUCA an even better place to work, providing fuel for our People to continue taking pride and passion in fulfilling the DUCA mission.
DUCA's Newest Branch
In May 2018, Mount Albert's only bank branch, closed its doors to the public, leaving the community without a local bank for the first time in over 100 years. In June 2018, the Town of East Gwillimbury and DUCA Credit Union announced that DUCA would open a new branch in Mount Albert to bring banking back to the community, offering a full range of financial services. The new branch, along with enhancements to the streetscape made by the Town, is attracting businesses, residents, and consumers to the Main Street area of Mount Albert.
DUCA's new branch concept aimed to replace the traditional branch design that separated customers from employees with an open-concept design that encouraged new Members to seek advice and talk about their needs in a comfortable, inviting space. Gone were the wall-to-wall counters - they were replaced with pods that invited Members to interact more openly with employees. Closed-off offices were transformed into meeting spaces designed to put Members at ease while ensuring privacy. The renovations took the old bank branch down to the studs, rebuilding the space with a higher ceiling, fewer walls, and DUCA's dynamic colour palette.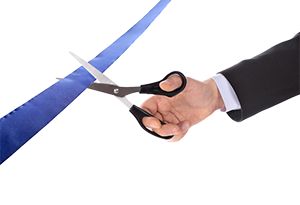 It all came together in less than 3 months - from the purchase of the building, to the grand opening of a new, much improved DUCA branch that will serve this community going forward.
The response from Mount Albert has been tremendous. DUCA is opening new accounts, taking deposits, financing home purchases… and collecting accolades from a community that is thrilled to be banking with a Credit Union in a space that truly reflects DUCA's values and our promise to our Members to do more, be more, and achieve more.
DUCA's Mount Albert branch opened its doors on August 16th. Since then, our Richmond Hill, Etobicoke, and Willowdale branches have undergone a similar transformation. Lessons from these renovations will continue to inform the design of new and existing DUCA branches in the coming months.
The DUCA Impact Lab
DUCA launched an innovative new social venture foundation in 2018 called the DUCA Impact Lab. The DUCA Impact Lab is an important extension of our mission to help people and businesses do more, be more and achieve more. It brings together innovators, experts and stakeholders from the community to identify, test and champion catalytic solutions that provide fair financial services for all.
We believe banking can be better.
We believe building banking that benefits all is an important mission, and one that DUCA is well suited for, as in many ways this is the story of DUCA itself. DUCA is a vibrant Credit Union that was started in 1954 by a group of new Canadians who didn't have access to the mainstream banking system. As immigrants, they didn't fit the typical profile of 'a good banking customer'. However, the 'typical profile' turned out to be incorrect and DUCA's founders turned out to not only be good banking customers, but founders of a thriving financial institution.
Fast forward to today and you can still encounter variations of this same challenge. The question about whether consumers are getting the right advice and a fair deal is difficult for most people to answer. At DUCA, we have shown banking can be designed and delivered to help people live better lives. We want to expand on this track record and find new ways to help all members of the community "do more, be more, and achieve more". The DUCA Impact Lab was created as another vehicle to bring this to life.
The Inaugural Pilot Projects
The first pilot projects launched by the DUCA Impact Lab are designed to provide solutions for the following groups:
Credit Challenged Individuals – Despite existing banking relationships, many individuals turn to high cost, even predatory sources of credit. Easy-access credit such as payday loans can trap borrowers in debt, and it becomes extremely difficult to get out. We've created a model to change that.
Foreign Trained Professionals – For Professionals who move to Canada, the transition can be expensive and lengthy. If they desire to continue working in their field, they need to satisfy the requirements of professional associations, regulatory bodies and apprenticeship boards, in addition to a host of personal costs. We're testing a model that helps them navigate these challenges in less time and gets them working in their field sooner.
Underbanked Entrepreneurs – Most entrepreneurs would say that they experience cash flow challenges from time to time, but for businesses started by marginalized individuals and non-profits this creates even bigger challenges. With small operating budgets, little working capital and limited access to lines of credit from banks, they have fewer resources than their larger counterparts to manage these challenges. We're piloting an invoice factoring solution that helps them manage their working capital more effectively.
Our Stories
Real Stories from DUCA Members
DUCA has a rich history of working closely with our members to help them achieve their life goals. Hear it in their words and experiences.
Home Ownership
Hear what Ontarians have to say about their banking needs today.
Retirement Savings
Hear what Ontarians have to say about their banking needs today
Banking Fees
Hear what Ontarians have to say about their banking needs today
Home Ownership
What our Members say about their experience at DUCA Banking.
Retirement and Investments
What our Members say about their experience at DUCA Banking.
Banking and Fees
What our Members say about their experience at DUCA Banking.
Support in Guyana
Watch how DUCA contributes to the communities in which we live and work.
Habitat for Humanity
Watch how DUCA contributes to the communities in which we live and work.
Helping our Members achieve more
Financial Snapshot
2014
2015
2016
2017
2018
1.0
Key Financial Results and Metrics ($ in thousands)
1.1
DUCA Net Income Consolidated
$2,509
$2,018
$13,727
$12,974
$10,996
1.2
DUCA Net Income excluding ZBC
$4,833
$9,642
$11,541
$12,182
$10,996
1.3
ROE excluding ZBC
6.0%
9.3%
7.6%
7.9%
7.2%
1.4
CER excluding ZBC
69.1%
62.8%
63.3%
68.5%
72.1%
1.5
Capital Ratio
5.9%
6.6%
6.7%
6.3%
5.4%
1.6
Risk Weighted Ratio
12.0%
12.6%
12.3%
12.2%
11.8%
1.7
Liquidity Ratio
8.1%
15.0%
20.4%
15.4%
16.7%
2.0
Balance Sheet Performance ($ in millions)
2.1
Assets
$ 1,878
$ 2,283
$ 2,476
$ 2,776
$ 3,374
2.2
Loans
$ 1,715
$ 1,984
$ 2,064
$ 2,423
$ 2,909
2.3
Deposits
$ 1,641
$ 1,791
$ 1,869
$ 2,027
$ 2,559
2.4
Securitization Liabilities
$ 91
$ 329
$ 435
$ 536
$ 630
2.5
Regulatory Capital
$ 111
$ 152
$ 165
$ 174
$ 181
3.0
Earnings Performance ($ in thousands)
3.1
Net Interest Income
$ 32,288
$ 36,581
$ 44,378
$ 48,060
$ 49,745
3.2
Non-interest Income excluding ZBC
$ 5,739
$ 10,393
$ 7,229
$ 8,650
$ 6,988
3.3
Provision for (Recovery of) Credit Losses
$ 3,831
$ 2,899
$ 2,363
$ (417)
$ (320)
3.4
Non-interest Expense excluding ZBC
$ 26,281
$ 29,508
$ 32,679
$ 38,827
$ 40,930
3.5
Pre-tax income before patronage excluding ZBC
$ 7,915
$ 14,567
$ 16,565
$ 18,300
$ 16,123
Download Financial Statements PDF
more community spirit
Profit with a Purpose
Profit with a Purpose at DUCA
DUCA's 'profit with a purpose' approach to business is a central part of how we serve our Members, engage with our communities and operate the Credit Union. It means we are focused on making decisions that strike the right balance between generating the financial returns that our Members expect and creating the positive impact on our communities that has been a part of our history since the beginning. It's a philosophy that is a central part of our mission to help people, businesses and communities do more, be more and achieve more. The following section highlights the examples of this philosophy in action, through our community work. While we are proud of our community contributions, 'profit with a purpose' is also a driving factor in our decision making as a business as well. Examples of how we embed this approach in our business include:
First B-Corp certified credit union – DUCA became the first credit union to be certified as a B-corp in 2016. The B-Corp certification evaluates a company's ability to meet rigorous standards of social and environmental performance, accountability and transparency. The certification asks companies to share information about their responsible business practices and verifies that this information is an accurate reflection of life in that company.
First Living Wage Employer in Toronto – DUCA was part of a group of community stakeholders who worked to guide the calculation of Toronto's Living Wage Rate. We have set our pay practices to align with the Living Wage standard ever since. This guarantees that any employee of DUCA with earn enough to meet life's basic essentials and participate fully in the communities they live in.
Community Investment Summary
Community investment at DUCA in 2018 was an exciting and unique year. DUCA has always prioritized supporting the community to support a range of philanthropic causes. In 2018, we continued this commitment and took major strides with the launch of the DUCA Impact Lab to increase the impact of our community investment going forward. The following is a summary of DUCA's community investments in 2018.
| | |
| --- | --- |
| Community donations and sponsorship | $247,095 |
| Volunteer Time (During Working Hours) | $10,232 |
| In-Kind | $152,905 |
| Program Management Costs | $56,365 |
| Total | $466,597 |
For the second year in a row, there was an increase in 'during working hours' volunteering at DUCA. The DUCA team contributed more than 500 'during working hours' volunteer hours to a range of causes such as Habitat for Humanity, the JA Titan Program, foodbanks and a variety of fundraising activities in our communities. The end result was an 11% increase over the previous year.
Community Hero Mortgage
Gaining access to safe, affordable housing is one of the most pressing issues faced in our community. This is why DUCA created the Community Hero Mortgage partnership with Habitat for Humanity GTA. The Community Hero mortgage is offered at DUCA's best mortgage rate, and DUCA pays 0.02% of the interest paid on the mortgage to support the creation of affordable housing for working families across our region.
Lending volume increased to $117 million in community hero mortgages held by DUCA Members. These mortgages have provided funds to build homes for three Ontario families. Most recently this included the Kalanithy family, who moved into their new home in October 2018. Their story is below: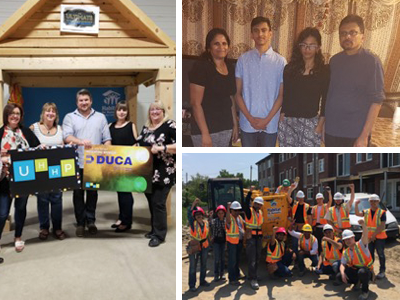 "All I want for my children is to be able to live peacefully in a home where they feel safe and applying to become a Habitat homeowner was our best option."
September 24, 2010 is a day Kalanithy and her family will never forget. It was the day when the fire broke out in the apartment building where they lived at 200 Wellesley St. East - one of the most devastating high-rise residential fires in Toronto's history.
"I was home with my daughter who was four years old at the time when the fire started," said Kalanithy. "There was smoke everywhere and we were scared for our lives. I called my husband, grabbed Pranavi by the hand, and ran down the staircase to street level for safety."
The fire occurred on the 24th floor of the 30-storey social housing complex, only three floors above their unit. After evacuating, the family was displaced from their home for weeks until it was safe to move back in. But the damage was already done.
"Even as teenagers my kids still get scared when they hear fire alarms or see smoke inside the building," said Kalanithy. "All I want for my children is to be able to live peacefully in a home where they feel safe and applying to become a Habitat homeowner was our best option."
After years of waiting for a Habitat home, the family moved into a 3-bedroom townhome at Pinery Trail. A home that they own and pay for with affordable mortgage payments geared to their income, and where their children have their own bedrooms to sleep in and study.
As a down payment on their Habitat home, Kalanithy's husband, Uthayanan, volunteered 500 hours of sweat equity at a Habitat ReStore while working his full-time job.
"My husband made new friends volunteering, many of whom are other Habitat homeowners that will soon be our neighbours," said Kalanithy. "We can't wait to all get together when we're settled in and start our new lives as Habitat homeowners in a safe, decent home."
The DUCA team also contributes their time in support of Habitat's efforts, organizing four build days over the course of 2018.
The Community Hero program also supports the efforts of Habitat for Humanity Wellington Dufferin Guelph. For the second year in a row, DUCA was the title sponsor of Ultimate Habitat House Party in Orangeville – a fundraiser to support the continuing development of the first Habitat for Humanity project in Orangeville. The event raised $70,000 in support of the cause.
JA Titan
For the second year in a row, DUCA partnered with Junior Achievement Central Ontario as Presenting Sponsor of the JA Titan program.
The Titan program gives high school students from across the region an opportunity to learn about running a business through a series of coaching workshops and a real time business simulation.
The JA Titan program took place over three days and featured teams from twenty-one high schools, forty-four volunteers and 599 High School Student participants.
DUCA's sponsorship included providing the winning teams from each of the three days with a $1000 Scholarship. Congratulations to the winning teams from the following high schools:
John Cabot CSS
Father Michael McGivney
Bill Hogarth SS
Students had the following to say about their experience in the JA Titan program:
"It allowed us to perform under high pressure in a little amount of time and that improves our teamwork, productiveness and trusting your instincts in making your decisions."
"It was very well organized and had a great energy spread throughout the day. It was a great opportunity and a wonderful learning experience. I really recommend this for students and schools everywhere. "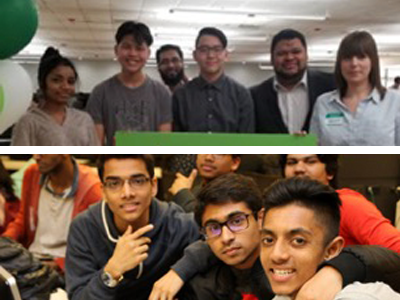 CU Succeed Bursaries
DUCA has been a platinum sponsor of the CU Succeed bursaries program administered by the Ontario Credit Union Foundation since it began. Since its inception in 2016, a total of 17 DUCA Members have received post secondary bursaries through the CU Succeed program. In 2018, this program saw bursaries awarded to 7 winners, some of whom are profiled here.
Members and Employees
Due to DUCA's record Membership growth, the charitable donations generated by the Join In program in 2018 totaled $105,800 – a 128% increase over the previous year!
In 2018, new Members to DUCA had the option to direct a $50 donation to the charity of their choice. Our new Members chose to support 295 different charities with the program, ranging from healthcare organizations, to environmental causes. The top five charities supported by the program are as follows:
| | |
| --- | --- |
| SickKids Foundation | $24,350 |
| Canadian Cancer Society | $4,250 |
| Canadian Cancer Society Ontario | $4,150 |
| Salvation Army | $3,400 |
| Heart & Stroke Foundation of Ontario | $2,950 |
Matching Program
Our teammates at DUCA are involved in a wide range of community work. Whether it be volunteering at the foodbank, in local schools and youth sports leagues, or a new local initiative, supporting these efforts is an important priority. That's why we created the DUgood Matching program. The program matches the time and resources our teammates contribute to the community organizations that matter to them most, up to $500 annually per employee. In 2018, over 30% of the DUCA team participated in some way. This included contributions of 300 hours of volunteering outside of working hours and helping to raise over $10,000 for a wide variety of community initiatives.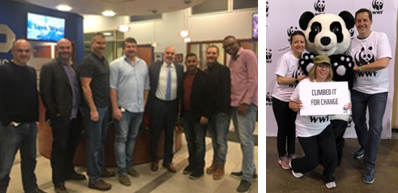 The DUCA Dusters, WWF CN Tower Climb for Nature